---
Chris C.M. Lee + Golden Lane

... a conversation on type
For issue 03, I spoke with Chris about Alison and Peter Smithson's 1953 proposal for Golden Lane, an urban housing competition for the city of London. A series of 16-story high slab buildings linked by a network of "streets in the sky", the proposal focused on four distinct scales: the house, the street, the district, and the city. Although never built, the proposal for Golden Lane became the ideological predecessor to Robin Hood Gardens and challenged post-war housing typologies in England. What followed was a conversation about type, housing as infrastructure, architecture's capacity to engender new social conditions, and most notably—architects and their enduring ideological projects.
... read more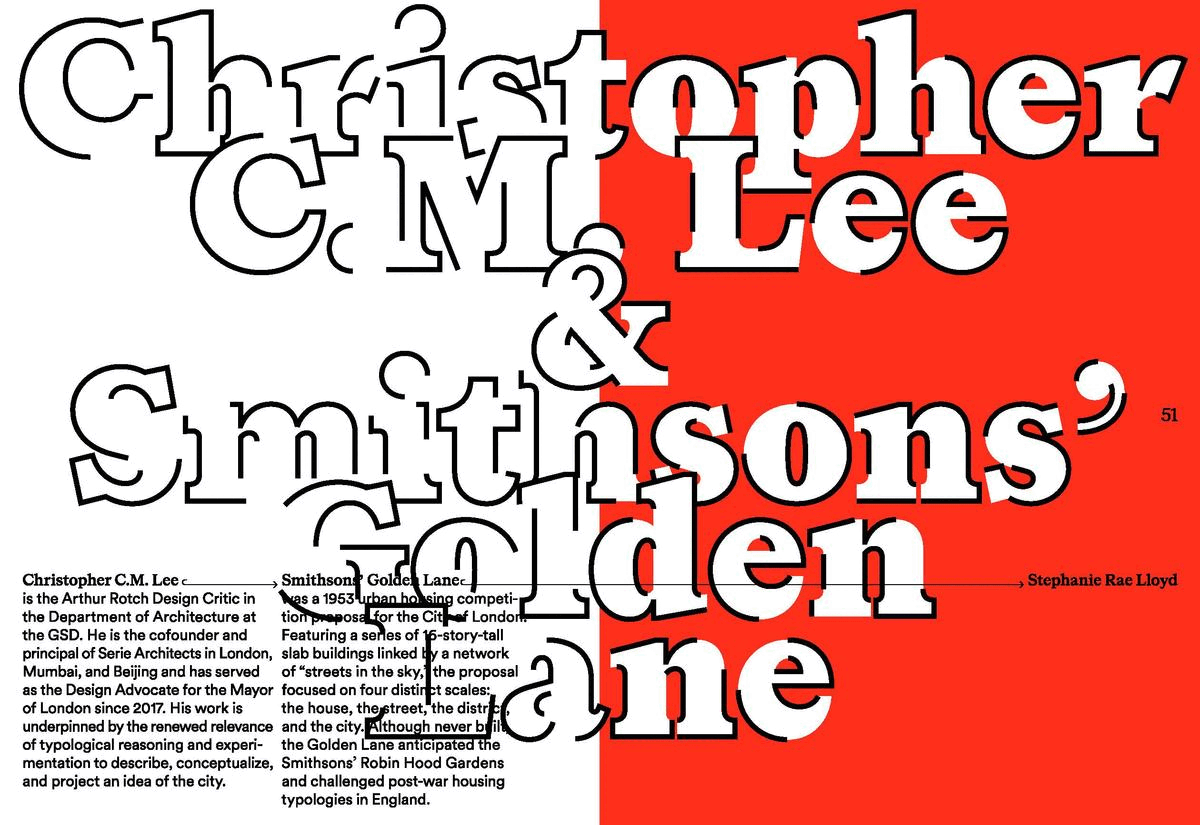 ---
Marrikka Trotter + Tanner Fountain
... a conversation on rocks
For issue 03, I spoke with Marrikka about the Tanner Fountain, a prize-winning fountain designed by Peter Walker in 1984. Sited in front of the Harvard University Science Center, the project is a composition of 159 granite boulders, set smooth side up in concentric circles, and 32 nozzles that emit recirculated water as mist. The fountain is notable for its lack of basin and is historically understood as the first institutional project of the "Landscape as Art" movement that grew from the Harvard GSD Landscape Architecture Expression Studio. What followed was a conversation about materiality, disciplinarity, representation, and most notably—rocks.
... read more